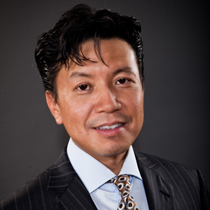 Sonny Wong
Sonny is a social and marketing entrepreneur with a diversity of business interests and projects that span marketing/media, live programs and events, sustainability, arts and culture, creativity, and social innovation.
Professionally, Sonny is president and creative director of Hamazaki Wong Marketing Group, a multiple award-winning Asian marketing-communications agency that works with a roster of blue-chip clients.
Additionally, he is a respected program and live event producer. Sonny co-founded and produces the annual Leo Awards and was a founding committee member of the Canadian International Dragon Boat Festival, serving as its general manager for a decade.
He serves on a number of Canadian and US not-for-profit boards and is a recipient of Business in Vancouver's 40 Under 40 Award. He has a Bachelor of Commerce degree from the University of British Columbia.
Sonny是专事社交和营销的企业家,他的商业兴趣和运作项目涉猎营销/媒体,活动,可持续发展,艺术,文化,创意及社会变革。
从专业角度而言,Sonny是Hamazaki Wong营销集团的总裁及创意总监。 Hamazaki Wong营销集团是屡获殊荣的亚洲市场营销推广公司,合作的客户多为蓝筹股公司。
此外,他是倍受推崇的项目和现场活动组织者。 Sonny与人合创并组织了年度电影奖Leo Awards,也是加拿大国际龙舟节的创始委员会成员,并任职总经理长达十年。
他同时还担任许多加拿大和美国非营利性理事会理事,获得温哥华40位40岁以下商业才俊荣誉。他拥有不列颠哥伦比亚大学商业学士学位。
---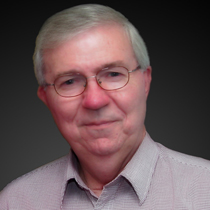 Dr. Jan Wall
Dr. Jan Walls is Professor Emeritus at Simon Fraser University, where he was founding Director of the David Lam Centre for International Communication and founding Director of the Asia-Canada Program in the Faculty of Arts. He has taught Chinese language and culture courses and contributed to Asia focussed program development at the University of British Columbia (1970-78), University of Victoria (1978-85) and Simon Fraser University (1987-2006). From 1981 to 83, he served as First Secretary for Cultural and Scientific Affairs in the Canadian Embassy in Beijing, and from 1985 to 87 he was Senior Vice President of the newly established Asia Pacific Foundation of Canada, where he developed their first programs in cultural and educational affairs. Since retirement he has been a member of the Multicultural Advisory Council to the BC Government, President of the Canadian Society for Asian Arts, Co-President of the Asian Heritage Month Society, Director of the Chinese Canadian Historical Society of BC, Director of iSTOP (Institute for the Study and Treatment of Pain), Member of the Cultural Committee of the Chinese Cultural Centre of Greater Vancouver, Member of the Member of the Canadian Red Cross Chinese Advisory Group, and Honorary Advisor to the Chinese Canadian Writers' Federation, Chinese Canadian Artists' Association, the Goh Ballet Academy, and the Chuen Ying Arts Centre.
王健博士是西门菲沙大学 (SFU) 的荣休教授,是SFU林思齐国际交流中心的创办主任,也是亚州-加拿大课程组的创办主任。他在不列颠哥伦比亚大学 (1970-1978),维多利亚大学 (1978-1985),和 SFU (1987-2006) 曾教过中国语言-文化等课,又参加过三校的亚州语言文化课程创办与发展。 1981-1983年间,他在加拿大驻华大使馆当文化-科学一等秘书,1985-1987年做加拿大亚太基金会的创会副会长,发展了他们的文化与教育事务的项目组。退休后他担任BC省政府多元文化顾问组的顾问,加拿大亚洲艺术协会会长,温哥华亚洲文化节合作会长,BC加华历史协会理事,iSTOP (止疼研究-治疗学院) 理事,加拿大红十字会华人顾问组的顾问,中华文化中心文化委员会的会员,华人作家协会,华人艺术家协会,吴祖捷芭蕾学院,传音艺术中心等民办组织的名誉顾问。
---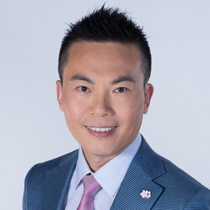 Bowen Zhang
News Anchor, OMNI TV
OMNI电视台国语新闻主播
Bowen Zhang has been an anchor and reporter for OMNI BC News' Mandarin Edition since 2004, when he moved to Canada.
Bowen started his career as news anchor and producer at various television networks in China. During this time he won three national awards for broadcasting and specialized news programming.
In 2004, Bowen moved to Canada and joined the OMNI BC (previously Channel M) team as news anchor and reporter. So far, some of Bowen's fondest memories include: covering the Vancouver 2010 Winter Olympics, hosting the London 2012 Summer Olympics Opening & Closing Ceremonies.
In 2012, Bowen won a Jack Webster award for the Best Reporting in Chinese with his three part series on the legendary Chinese Students' soccer team of the 1920's and 30's.
Within the community Bowen has hosted many community events held by local organizations, and he has received testimonials from the Mayor of Vancouver for his involvement in the community from 2005-2014.
张博 2004年从中国移民加国,在OMNI电视台(原Channel M)担任国语新闻主播至今。
张博先后毕业于中国传媒大学(原北京广播学院)播音系和中国社会科学院研究生院新闻与大众传播专业。曾在北京,广东,和澳门多家电视台,电台担任新闻主播,制片人和主持人。
2004年加盟OMNI新闻团队,主持过历届加拿大联邦大选,伦敦奥运开幕式和闭幕式等重大现场直播节目。2012年,张博主创的三集专题片《唐人街的英雄》获得Jack Webster新闻奖最佳中文报道奖。
张博也是大温哥华地区社区活跃人士,多次为慈善活动义务担任司仪和主持人。从2005年到2014年,每年都接获温哥华市长签发的感谢信,对张博为社区作出的贡献表示感谢。
---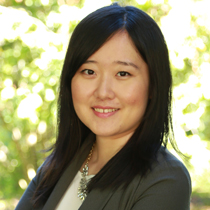 Nikki Shen
Nikki started her piano lessons at the tender age of seven and has always been inspired by works from composers such as Beethoven, Chopin and Schumann. Graduated with a B.Comm (with Honours) from the Sauder School of Business, University of British Columbia, Nikki possesses an artistic acumen in the area of concert management and artist selection. Nikki's journey with the Vancouver Recital Society begins with her involvement in the Yo Yo Ma 2014 Recital at the Orpheum Theatre, and thereafter, she becomes a valuable member for the VRS team. Besides, Nikki serves as the Director of the Vancouver International School of Music Advisory Board and she takes on the Concert Manager role for the YUNDI LI 2015 Vancouver Concert. In addition, she is an Investment Associate at the Royal Bank of Canada Wealth Management division. Nikki's multifaceted expertise and personality enable her to bring likeminded individuals together to join forces and contribute as a solid team. Nikki maintains a busy schedule in both the music and finance industry. In her spare time, Nikki likes to travel, be a photographer and catch up with her friends over a cup of her favourite iced latte.
出生于中国北京,Nikki从小受到多元文化的熏陶与影响,对艺术管理以及传媒领域有着浓厚的兴趣。Nikki从七岁开始学习钢琴,热衷于贝多芬,肖邦以及舒曼等古典作曲家的经典作品。Nikki于2013年底以优异成绩毕业于英属哥伦比亚大学尚德商学院,获得荣誉金融学士学位。Nikki与VRS结缘于大提琴家马友友的2014年温哥华演奏会,从此开始了一段与VRS的奇妙旅程。Nikki亦是温哥华国际音乐学院委员会主席,并在钢琴王子李云迪2015年温哥华演奏会中担任至关重要的演奏会总经理的职务,为演奏会的成功举行做出巨大贡献。同时,Nikki亦在金融界发光发热,她是皇家银行财富管理部门的一员。Nikki多元化的性格,丰富的经历,以及敢于尝试与创新的能力令她在传媒,演奏会策划以及管理等领域中脱颖而出,成为团队中重要的推动人。Nikki在忙碌的工作之余,喜爱旅行,摄影,视频剪辑以及和她的朋友们聚会出行。
---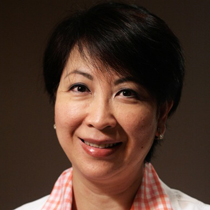 Susan Wong
Susan Wong Lim is the Principal of Jean Lyons School of Music, the oldest music academy in Vancouver. Throughout her four decades as a piano teacher and mentor to students of all ages, she has been intimately involved in nurturing generations of musicians while observing and navigating the landscape of music instruction in the Lower Mainland.
Originally from Taiwan and Hong Kong, Susan grew up in Vancouver, where she studied piano with Jean Lyons, earning her ARCT in Piano Performance from the Royal Conservatory of Toronto. After further studies with Audrey Johannesen, she earned her Bachelor of Music from the University of British Columbia, where she trained under Canadian pianist Robert Silverman. At Johannesen International School of the Arts, she studied with Anton Kuerti, Eduardo del Pueyo, Katarina Wolpe, and John Kozar. As a performer, Susan specializes in chamber and ensemble music. She has given concerts throughout British Columbia as well as in Asia and Europe with the Vancouver Piano Ensemble.
Susan was a VRS board member for many years and maintains an active presence in the local music community. She currently serves on the BC Regional Council of the Canadian Music Centre and sits on the Board of Directors of the Vancouver Kiwanis Music Festivals Society. She also fosters local talent as the longtime Concert Chair of the Vancouver Women's Musical Society, of which she is an honorary life member.