The VRS has joined forces with Young Classical Artists Trust (YCAT) to present a new series of four online concerts, highlighting some of the extraordinary young artists they've represented and nurtured.
These performances are possible because of the generous support of friends like you. Artists and organizations all around the world have been hard hit by the impacts of COVID-19, and online presentations like these provide vital opportunities for musicians to continue to make a living, share their craft, and delight audiences. The VRS takes great pride in presenting outstanding emerging artists, and we rely on the support of our wonderful patrons to help to keep the music playing, both online and in the concert hall.  If you'd like to support the VRS by making a tax-deductible donation, you can do so by clicking the button below, or you can mail your gift to our office (201 – 513 Main Street, Vancouver, BC, V6A 2V1). Donations over $10 are eligible for a charitable receipt. Thank you; your faith in us means the world!
DONATE

Ariel Lanyi currently studies as a full scholarship student at the Royal Academy of Music in London with Hamish Milne and Ian Fountain. He has given numerous recitals in cities such as London, Paris, Rome, Prague, Brussels, and regularly in concerts broadcast live on Israeli radio and television. He has appeared as a soloist with a variety of orchestras in the U.K. and Israel, including the Israel Symphony Orchestra and the City of Birmingham Symphony Orchestra, and has participated in festivals such as the Israel Festival, Ausseer Festsommer, Bosa Antica Festival, Miami Piano Festival, the Ravello Festival, and the Young Prague Festival. As a chamber musician, he has appeared with members of the Prague Philharmonia, the Czech Philharmonic, the Berliner Philharmoniker, the Concertgebouw Amsterdam, and the Israel Philharmonic, among others.
Haydn: Sonata in C major, Hob.XVI:48 
Schubert: Moments Musicaux, D. 780, Nos. 1-2 
Scriabin: Sonata No. 3 in F-sharp minor, Op. 23 
Szymanowski: Variations in B-flat minor, Op. 3
Other concerts in this series:
Benjamin Baker, violin and Timothy Ridout, viola
Tabea Debus, recorder and Toby Carr, lute
Ema Nikolovska, mezzo-soprano and Jonathan Ware, piano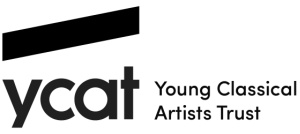 The Estate of Edwina and Paul Heller


Additional Support: