Pop Out Performance
The renowned Welsh bass-baritone has performed in all the great opera houses and concert halls of the world. Bryn made his stunning debut on our series in 1996 and returned 12 years later for a sold-out performance at the Chan Centre.  This third engagement has been over five years in the making! With his great voice and towering personality, he can shrink even the largest of concert halls into a living room. Not to be missed!
"Terfel is a force of nature…his voice can switch from a honeyed pianissimo to a stentorian roar without losing a trace of musicality." — The Sunday Telegraph
IDRIS LEWIS: Can yr arad goch
MEIRION WILLIAMS: Gwynfyd
Sul y blodau
Y Cymro
FREDERICK KEEL: Salt water ballads
Port of many ships
Trade Winds
Mother Carey
JACQUES IBERT: Chansons de Don Quichotte
Chanson du depart de Don Quichotte
Chanson à Dulcinée
Chanson du Duc
Chanson de la mort de Don Quichotte
BRYAN DAVIES: A Medley of Welsh Folksongs
ROBERT SCHUMANN: Belsatzar  Op. 57
Zwei Venezianische Lieder
Leis'rudern hier  Op. 25 No. 17
Wenn durch die Piazzetta  Op. 25 No. 18
FRANZ SCHUBERT: Gruppe aus dem Tartarus   D583
Liebesbtoschaft
Das Fischermädchen  D.957 No. 10
Auf dem wasser zu singen  Op. 72
Die Taubenpost  D.965a
VRS Subscribers enjoy priority access and save up to 15% on single tickets!
          Save 15%
A+     $94
A       $80
B       $72
C       $55
D       $38
E       $22
Concert sponsor: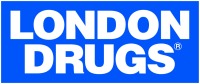 Media sponsors: