A BEETHOVEN CELEBRATION
16 QUARTETS IN 5 CONCERTS
October 1 – 8, 2020
All performances take place at the Telus Studio Theatre, Chan Centre for the Performing Arts.
Over the course of his life, Beethoven wrote 16 String Quartets in three fairly distinct blocks: the "early" quartets (Nos. 1-6) composed when he was 27 to 30 years of age, the "middle" quartets (Nos. 7-11) when he was 35 to 40 years old, and the "late" quartets (Nos. 12-16) composed in the last three years of his life.
In celebration of this milestone achievement in the history of western classical music, and the 250th anniversary of the composer's birth, we're excited and honoured to bring the Jerusalem Quartet to the intimate setting of the Telus Studio Theatre to perform all of Beethoven's String Quartets in five performances.
In addition, David Gordon Duke, musicologist, educator, and writer will give a free public lecture on Beethoven's String Quartets in the Alice MacKay Room at the VPL Central Library (350 West Georgia Street), on Tuesday, September 29 at 7.30pm. He'll also present a pre-concert talk at each of the five performances.
"As near to perfect as one can possibly find" — BBC Music Magazine
CONCERT 1
Thursday, October 1, 2020 at 7.30pm
Pre-concert talk at 6.45pm
Quartet in D major, Op. 18, No. 3
Quartet in F major, Op. 59, No. 1
Quartet in E flat major, Op. 127
CONCERT 2  
Saturday, October 3, 2020 at 3pm
Pre-concert talk at 2.15pm
Quartet in G major, Op. 18, No. 2
Quartet in E minor, Op. 59, No. 2
Quartet in B flat major, Op. 130
Quartet in B flat major, Op. 133
CONCERT 3 
Sunday, October 4, 2020 at 3pm
Pre-concert talk at 2.15pm
Quartet in F major, Op. 18, No. 1
Quartet in C major, Op. 59, No. 3
Quartet in C sharp minor, Op. 131
CONCERT 4 
Tuesday, October 6, 2020 at 7.30pm
Pre-concert talk at 6.45pm
Quartet in C minor, Op. 18, No. 4
Quartet in E flat major, Op. 74
Quartet in A minor, Op. 132
CONCERT 5 
Thursday, October 8, 2020 at 7.30pm
Pre-concert talk at 6.45pm
Quartet in A major, Op. 18, No. 5
Quartet in B flat major, Op. 18, No. 6
Quartet in F minor, Op. 95
Quartet in F major, Op. 135
Concert sponsors:  The Estate of the late Denise Mara, Allison Hart, Ric and Lynda Spratley
Supported by: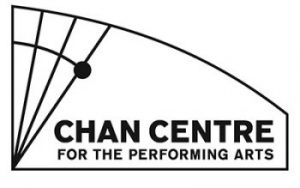 The Chan Endowment Fund
at the University of British Columbia