Since her first appearance for the VRS in 2003, Canadian soprano Measha Brueggergosman has become a major star in the opera and vocal firmament. Although she began her career predominantly committed to the art of the song recital, she now effortlessly embraces the broadest array of performance platforms, musical styles, and genres. For this performance, Measha and Justus will be joined by Vancouver ensemble The Black Dog String Quartet.
"The Vancouver Recital Society, and of course my dear Leila, hold such a special place in my heart – not only do they provide the platform for Vancouver audiences to hear some of the world's greatest performers but, perhaps even more importantly, they are just as committed to supporting new, young talent and giving such artists an incredible opportunity. Leila is truly one of the world's visionaries – in her aim to create something so wonderful, she has never lost sight of what matters and the care that she takes and the level of personal dedication is extraordinary. The world needs more organisations like the Vancouver Recital Society and I am both thrilled and honoured to be returning in this 40th Anniversary Season." — Measha Brueggergosman
PURCELL | BRITTEN | STRAUSS | MONTSALVATGE | A SELECTION OF SPIRITUALS
VRS Subscribers enjoy priority access and save up to 20% on single tickets.
By May 17 –Save 20%            After May 17 –Save 15%
A       $64                                                     $68
B       $52                                                     $55
C       $44                                                     $47
D       $36                                                     $38
E       $20                                                     $21
Concert Sponsor:

In Association With: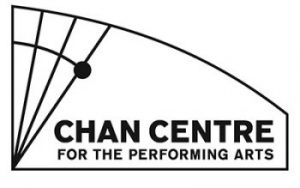 The Chan Endowment Fund
at the University of British Columbia
Media Sponsor: