Click here for Sir András Schiff's Beethoven concert on Tuesday, March 24
GOING FOR GOLD
Experience this great pianist's monumental and mesmerizing interpretation of J.S. Bach's iconic Goldberg Variations. Originally written for harpsichord, they were first published in 1741 and are named after Johann Gottlieb Goldberg, who may have been the first performer of the work.
Going for Gold is a benefit concert; Sir András's performance will help the VRS set the stage for its next big milestone… our 50th Anniversary Season in 2030. VRS patrons are individually sponsoring variations and we're deeply grateful for all the wonderful support. We've waited years and years for Sir András to perform 'the Goldbergs' on our stage. Don't miss this once-in-a-lifetime opportunity!
J.S. BACH: Overture in French Style in B minor, BWV 831
J.S. BACH: Italian Concerto in F, BWV 971
J.S. BACH: Goldberg Variations, BWV 988
VRS Subscribers enjoy priority access and save up to 20% on single tickets.
By May 17 –Save 20%                      After May 17 –Save 15%
A       $72                                                      $77
B       $62                                                      $66
C       $48                                                      $51
D       $28                                                      $30
E       $20                                                      $21
Goldberg Sponsors (listed by variation number):
Aria: Leon & Leila Getz; 1. Mary Jane Mitchell 2. David Harvey & Cecilia Bernabe 3. D. Wendy Lee 4. Helga Murray in memory of Doug Murray 5. Ally Hart 6. A. Christine Dryvynsyde 7. Rob Baker & Holly Sykes 8. Nancy Wu 9.Peter Cass 10. Maryke Gilmore 11. David McMurtry 12. Richard & Barbara Bergstrom 13. Mark Allison & Stephanie Holmquist 14. Anthony & Kim George 15. Stephen Gauer 16. Stephen Schachter & Nancy Stern 17. Kim Floeck 18.Linda A. Wong 19. Susan & Robert Lim 20. Anonymous 21. Gloria Wong & Cameron McGill 22. Karen Shuster 23. Wilfrid & Sally Mennell 24. Bill & Risa Levine 25. Myron Story & Larry Clausen 26. Christine L. Shiner 27. Michael & Brenda O'Keefe 28. Christopher Kin Ming Wong & Yee Cheng Leong 29. Richard & Lynda Spratley 30.Tsuyoshi, Tomoko & Toshiko Shibano Aria (return): Martha Lou Henley
Supported by: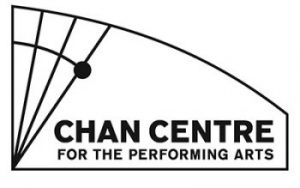 The Chan Endowment Fund
at the University of British Columbia
Media sponsor: