When Connie met Steven! (And the VRS played matchmaker). These dynamic artists were first introduced at the VRS's 1993 Chamber Music Festival, and, as they say, "the rest is history!" How wonderful to have brought about such a rich musical collaboration which has lasted over the years, and which we trust will endure well into the future.
CHOPIN: Introduction et Polonaise brillante in C major, Op. 3
CLARA SCHUMANN: Romances, Op. 22 (arr. Steven Isserlis)
ROBERT SCHUMANN: Violin Sonata No. 3 in A minor, Wo02 (arr. Steven Isserlis)
MENDELSSOHN: Assai tranquillo in B minor, for Cello and Piano
MENDELSSOHN: Lied ohne Worte, Op. 109
BRAHMS: Sonata in F major, Op. 99 for Cello and Piano
"Vancouver has always been a place of magic for me. My late wife Pauline came from there, so I'd been hearing about it for years, when an invitation came (in 1988?) from Leila Getz to take part in her summer chamber music festival. From the day I arrived, I fell in love with the city; and the chamber music festival was very much part of that love affair, a wonderful experience, different from any other. And it was all such fun! I made so many friends there, and had so many memorable musical experiences (one of which was sitting with Joshua Bell, listening to a very young pianist of whom I'd never heard play a trio by Saint-Saens. 'Wasn't that rather incredible?' we asked each other at the end. The pianist was Connie Shih, with whom I now play most of my recitals.) And of course the spirit of the long-gone chamber music festival lives on in its parent organisation, the wonderful Recital Series. The energy and enthusiasm of the organisation and of the audiences; the feeling as one goes onstage that this is a special event, into which one must pour everything one has. I feel so privileged to have played so often for the VRS; those concerts have formed an important part of my musical life. I hope and trust that the organization will continue to flourish for many, many more years, bringing spectacular music to a spectacular city with dedication, élan and imagination. Long live the VRS!" — Steven Isserlis
"My relationship with the VRS and Leila began way back in 1993 when Leila invited me both to her chamber music festival which was terrific and then to perform on her recital series. It was a truly wonderful experience and opportunity for me, she gave great support and valuable career advice on top of that, which I remember and am grateful for. Thank you Leila and VRS!" — Connie Shih
Learn more about each afternoon's recital program at our pre-concert talks. Each talk takes place at 2.15pm in Salon A.
Series Sponsor: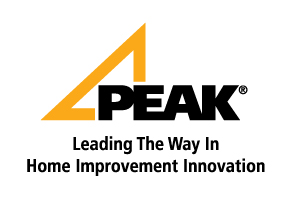 Concert Sponsor: The Estate of the Late Miss Denise Mara
Supported by: