The VRS has joined forces with Young Classical Artists Trust (YCAT) to present a new series of four online concerts, highlighting some of the extraordinary young artists they've represented and nurtured.
These performances are possible because of the generous support of friends like you. Artists and organizations all around the world have been hard hit by the impacts of COVID-19, and online presentations like these provide vital opportunities for musicians to continue to make a living, share their craft, and delight audiences. The VRS takes great pride in presenting outstanding emerging artists, and we rely on the support of our wonderful patrons to help to keep the music playing, both online and in the concert hall.  If you'd like to support the VRS by making a tax-deductible donation, you can do so by clicking the button below, or you can mail your gift to our office (201 – 513 Main Street, Vancouver, BC, V6A 2V1). Donations over $10 are eligible for a charitable receipt. Thank you; your faith in us means the world!
DONATE
Described by The Times as a 'charismatic virtuoso', Tabea Debus is much sought after as soloist, collaborator, teacher and communicator. Current projects include the development of an animated story-game for children, funded by a 2020 CAG / Richard S. Weinert Innovation Award; and a series of music and puppetry videos for primary school children. Over the last year Tabea has won the Soloists Prize at the Festspiele Mecklenburg-Vorpommern in Germany, a Concert Artists Guild prize in New York, and 1st Prize in the Society of Recorder Players/Moeck Competition.
Toby Carr is known as an engaging and responsive artist, performing with some of the finest musicians in the business. Having studied at Trinity Laban and the Guildhall School he is now active as a soloist, continuo player and chamber musician working in the field of historically informed performance, bringing old music to new audiences in exciting and innovative ways. This has included working with many of the foremost period instrument groups around, including Dunedin Consort, Academy of Ancient Music, The English Concert, La Nuova Musica, and Irish Baroque Orchestra.
Ohrwurm 
"I was [un]able to think of any thing, but remained all night transported." – Samuel Pepys
Music has a tendency to continue playing inside our minds, whether we want it to or not. From Pepys we gather that musical earworms are a longstanding phenomenon: Ohrwurm explores how tunes and dances wormed their way into many aspects of music-making in seventeenth- and eighteenth-century Europe.  
Anonymous (14th century)
Lamento di Tristano & La Rotta 
Alessandro Piccinini (1566-1638)
Ciaccona for solo theorbo 
Ciaconna Medley
After various Italian composers including Antonio Bertali (1605-1669), Tarquinio Merula (1595-1665) and Claudio Monteverdi (1567-1643)
Anonymous (16th century)
La Monica or Une jeune fillette 

Pierre-Francisque Carroubel (1556-1611/15)
Spagnolette – from: Terpsichore, Musarum Aoniarum (Michael Praetorius, 1612) 
Georg Philipp Telemann (1681-1767)
Fantasia per il Flauto senza Basso No. 3, TWV 40:4
Largo/Vivace/Largo/Vivace – Allegro  
Johann Schop (1590-1667)
Pavane Lachrimae  
John Dowland (1563-1626)
Sir John Smith, His Almain
Captain Digorie Piper, His Galliard
The Earle of Essex Galiard, or Can she excuse my wrongs 
Johann Sebastian Bach (1685-1750)                                                                                                                    
French Suite No. 2, BWV 813 (arr. Tabea Debus)
Allemande – Courante – Menuet 1 and 2  
Francisco Corbetta (1615-1681)
Chaconne for solo guitar 
Diego Ortiz (c. 1510-1576)
Recercada Quarta & Recercada Segunda sobre tenores Italianos 
From: Trattado de Glosas (1553) 
Other concerts in this series:
Benjamin Baker, violin and Timothy Ridout, viola
Ariel Lanyi, piano
Ema Nikolovska, mezzo-soprano and Jonathan Ware, piano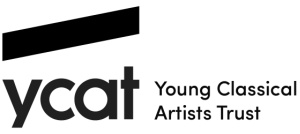 The Estate of Edwina and Paul Heller


Additional Support: