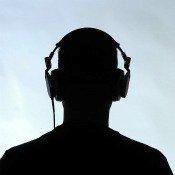 Over the past few weeks we asked our readers for their favourite recordings, performers and repertoire. We received many responses.
Perhaps it is not surprising that J. S. Bach ranks high with our listeners. One wrote, "I'm listening to Bach piano transcriptions performed by Dinu Lipatti, Yvonne Lefebure, Egon Petri, Solomon, Myra Hess, and Wilhelm Kempff." Other entrants cited Yo-Yo Ma's recorded performances of the six cello suites, and Glenn Gould's 1981 recording of the Goldberg Variations.
The latter work received a second suggestion with the "authentic, ethereal, definitive" recording by Wanda Landowska, and, as an alternative to the Goldberg Variations, another listener suggested Angela Hewitt's Well-Tempered Clavier Book 1 and 2.
Mozart also got a nod with the third violin concerto played by the "WONDERFUL and Canadian" James Ehnes. This listener added, "I can't decide which movement I love best!"
Another listener added Helene Grimaud's new Mozart album, which debuted at #1 on the Billboard Classical Traditional Chart in the US, and made it into the iTunes 10 top classical albums in the US, France and Germany.
Taking a different approach, one respondent samples "the spectrum of Jupiters [as an example] from the great number of conductors who've taken a stab at it. Classical Archives is a great place to try these out without buying every disc."
Other repertoire/performer recommendations included:
Beaux Arts Trio performing Arensky Piano Trios: "not a staple repertoire, but a delightful rendering. Beaux Arts Trio is always my favourite."
The music of Chopin performed by Alexandre Tharaud, Samson Francois and Alfred Cortot.
Chopin's Mazurkas performed by Yakov Flier: "No-one comes even close! This is "Mazurkas Rediscovered!"
Folk Songs by Trio Mediaeval
Glassworks by Philip Glass (this listener puts the opening track on repeat and says it is "terrific!")
Mendelssohn's Piano Trios as interpreted by Yo-Yo Ma, Itzhak Perlman and Emanuel Ax
Prokofiev's Romeo & Juliet with the London Symphony Orchestra conducted by Valery Gergiev
Symphony No. 3, Sibelius, recorded by Sir Colin Davis and the Boston Symphony
Rachmaninoff piano concertos performed by Jean Yves Thibaudet
Richard Strauss's Metamorphosen performed by the Strings of the Berlin Philharmonic and conducted by Herbert von Karajan
Healey Willan's 2nd Symphony
Rounding out the list is:
Anything by Paul Lewis
Ma Vlast by Smetana
any CDs featuring two piano and piano duet CDs
and any live performance on medici.tv
On the pop end of the spectrum we received recommendations for Billy Joel's Fantasy and Delusion performed by pianist Richard Joo, Iggy Pop's album The Idiot, Annie Lennox's album Bare, and Deva Premal's The Essence ("a great restorer of peace and balance").
So, there you have it: a fantastic and varied listening list. Thank you to everyone who participated in our competition… and congratulations to Robin Bajer the winner of our six autographed CDs and DVDs.
Enjoy and happy listening!