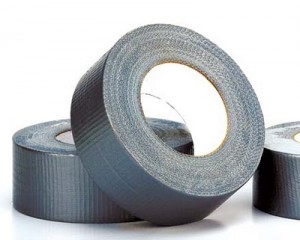 Paul Gravett, hasn't worked at the VRS long enough to know that to ask me "to write a few words about something" is like asking me to fly a jumbo jet!  Here is the response to his most recent request… "Would you mind writing a few words about your first encounter with the Jerusalem String Quartet?"
My first encounter with them in the 2000/2001 season was indeed memorable.  I picked them up at YVR when they arrived on a flight from Colombia at around noon. They were to perform at the Playhouse at 8pm that evening.  Kyrill, the cellist was the first one through Immigration and Customs by a long shot. He explained to me that not all their luggage had arrived in Vancouver with them.  And so it was….four instrumentalists and luggage for two.
You can imagine the hullabaloo in the car on the way to the hotel to check in just before their rehearsal and soundcheck at the Playhouse. There were heated discussions about what might be in Sasha's (first violinist) luggage and what he could lend his two colleagues with missing luggage.
I tried to convince them that I really didn't care whether or not they played the concert that evening in their jeans and t-shirts…that all I cared about was the quality of the concert.  And I told them that if they played wonderfully I was sure the audience would forgive them.
The run through was absolutely wonderful and I had no doubts that we were in for a great evening.
I took them back to the hotel to rest, and when I fetched them that evening to take them to the theatre they told me that they had solved the problem.  Kyrill had his dark suit and Sasha had his.  They went down to the dressing rooms to put their things down and then came up on stage to do a quick run through again.
I was sitting in the audience waiting for them to appear. And when they did, I thought I was going to collapse. I cannot recall when I have ever laughed harder, longer or louder.  Tears were rolling down my cheeks.  The stage crew came out to see what was going on. I could see them really trying not to laugh.
Sergei, the 2nd violinist had borrowed a pair of dark trousers from Sasha. Sasha is quite tall and very slim, and Sergei is shortish and squat. The trousers were dragging on the floor and he was walking in a manner which clearly demonstrated that the pants didn't fit him.
The stage manager, offering to be helpful said "wait a minute, I have some duct tape. Duct tape fixes everything".  He came back with the tape, got down on the floor and taped the trousers Sergei was wearing to the correct length…and which point I could see that the shoes he was wearing were at least three sizes too big.  The shoes stuck out way beyond his heels, which probably accounted for the comical way in which he walked.  Of course, that provoked more gales of laughter from me.  When I could breathe and speak again I told them that there was absolutely NO WAY that they could come out on stage like that, and that the entire audience would collapse in laughter and that they had to play in their travelling clothes.  So we reached an agreement. They would do just that, if I made an announcement at the beginning of the performance.
I made the announcement, and I demonstrated the way Sergei walked on stage, by which time both the audience and I were shaking with laughter. I described the shoes, the duct tape and the whole deal.
Some people said they didn't know whether they had bought tickets for a concert or a comedy show.
What a great concert it was.  That's why they are regular visitors to our series.
Leila Getz