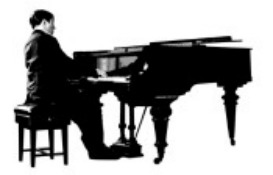 Once again we have a season of musical treasures that will be yours to discover over 21 performances, plus one very special presentation. To start this season we present the Vancouver debuts of two young musicians: pianist Boris Giltburg and violist Maxim Rysanov.
Boris Giltburg first came to our attention through a long-time friend of the VRS, who had heard him in Kansas City. Following what was obviously a stirring performance, she immediately called to say we MUST book this pianist. With that recommendation, his marvellou s reco rded performances and critical comments (including comparisons to the legendary Artur Rubinstein, no less), how could we not bring Boris to Vancouver so that you could hear him for yourselves?
As a violist, Maxim Rysanov has chosen the much-maligned instrument that, for some, is known more as the butt of jokes than as a solo instrument. But that is not the case with Maxim, who has staked out a solo career typically the domain of the violinist or cellist. Moreover, when you hear Maxim's performance of Bach's Suite, any thought of his instrument's status will quickly vanish when you are treated to a sound and interpretation that seems "just right". We are also pleased to welcome back Eldar Nebolsin, who made his recital debut on our series in 1998.
The third performance is our beloved Jerusalem String Quartet. We love them, and our audiences love them, and that is why we keep bringing them back to Vancouver.
Hopefully you know we have slipped in a very special presentation this season: the return of Alfred Brendel to Vancouver on Friday, October 21. Delivering a very special illustrated lecture, titled Does classical music have to be entirely serious?, this is a rare opportunity to hear the unequalled insight of a great pianist and musician. Tickets have sold very quickly for this presentation and there are very few remaining at this time.
We look forward to seeing you very soon as discover together the great musical treasures that lie ahead.
Leila Getz and Paul Gravett