The VRS has joined forces with Young Classical Artists Trust (YCAT) to present a new series of four online concerts, highlighting some of the extraordinary young artists they've represented and nurtured.
These performances are possible because of the generous support of friends like you. Artists and organizations all around the world have been hard hit by the impacts of COVID-19, and online presentations like these provide vital opportunities for musicians to continue to make a living, share their craft, and delight audiences. The VRS takes great pride in presenting outstanding emerging artists, and we rely on the support of our wonderful patrons to help to keep the music playing, both online and in the concert hall.  If you'd like to support the VRS by making a tax-deductible donation, you can do so by clicking the button below, or you can mail your gift to our office (201 – 513 Main Street, Vancouver, BC, V6A 2V1). Donations over $10 are eligible for a charitable receipt. Thank you; your faith in us means the world!
DONATE
Program notes for this performance are available here.
Born in Macedonia, Ema Nikolovska grew up in Toronto where she studied voice with Helga Tucker and violin at The Glenn Gould School. She received her Masters at the Guildhall School of Music & Drama and completed the Opera Course in 2020. In 2019 Ema was selected as a BBC New Generation Artist and was a prize-winner at the YCAT International Auditions held at Wigmore Hall. She also won 1st Prize at the International Vocal Competition in 's-Hertogenbosch and the Ferrier Loveday Song Prize at the Kathleen Ferrier Awards. On the concert platform, she takes the role of Tangia in Gluck's Le Cinesi with Les Musiciens du Louvre, and gives recitals at the Pierre Boulez Saal, Wigmore Hall, Heidelberger-Frühling Festival, Salzburg Mozartwoche, Schubertíada Barcelona and Berlin Konzerthaus. She collaborates with Malcolm Martineau, Wolfram Rieger, Sir Andràs Schiff and Barry Shiffman, among many others.
Sought after as a song accompanist and chamber musician, Jonathan Ware has appeared at major venues across Europe including the Théâtre des Champs-Elysée, Berlin Staatsoper, Bordeaux Opera and the Concertgebouw Amsterdam. He has performed at Wigmore Hall with Elsa Dreisig, Robin Tritschler and Timothy Ridout (viola), and in the United States, where he gave recitals at Carnegie Hall with Golda Schulz, the Kennedy Center with Brenda Rae, and the University of California with Luca Pisaroni. Other highlights included the release of recordings with Elsa Dreisig for Warner, Ludwig Mittelhammer for Berlin Classics and Bayerisches Rundfunk, and Sharon Carty for Genuin. Texas born, Jonathan now resides in Berlin where he teaches at the Hochschule 'Hanns Eisler' and Barenboim-Said Academy. He regularly attends the Verbier Festival Academy and Samling Institute as mentor. In 2014 he was a prize winner at the YCAT International Auditions.
Johannes Brahms
Wie Melodien zieht es mir, Op. 105, No. 1
Lerchengesang, Op. 70, No. 2
Der Gang zum Liebchen, Op. 48, No. 1
Ständchen, Op. 106, No. 1
Amy Beach
Ich sagte nicht
Three Browning Songs, Op. 44
The Year's at the Spring
Ah Love but a Day!
I Send my Heart up to Thee
Claude Debussy 
Trois chansons de Bilitis 
La flûte de Pan
La Chevelure
Hugo Wolf
Nachtzauber
Nimmersatte Liebe
Maurice Ravel 
Histoires Naturelles 
Le Paon
Le Grillon
Le Cygne
Le Martin-Pêcheur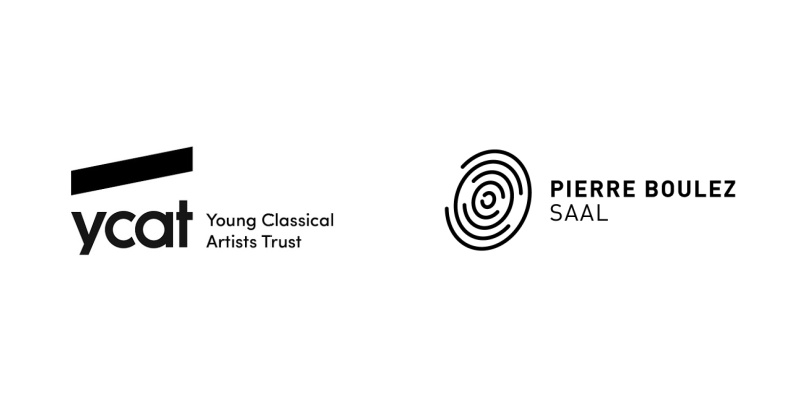 The Estate of Edwina and Paul Heller


Additional Support: