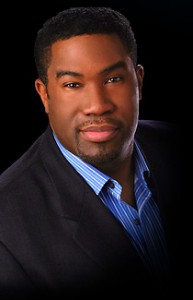 Eric Owens' recital divides neatly into two halves – a German half and a French half, with the final song a true rarity that bridges the geographical and cultural divide. The German songs (Lieder) all tend to be of a dark, serious or melancholic nature, while the French songs (mélodies) are lighter, even airy and effervescent, the perfect antidote to the German half. As Eric Owens puts it, Debussy "brings us out of the land of despair."
Hugo Wolf may well be the only major composer who is remembered today for his songs alone. If it was Schubert who put the Lied on the musical map, it was Wolf who epitomized this genre to the exclusion of almost everything else. In his musical depictions of poets' words, Wolf has few equals and no superiors. Accents, pauses, harmonic twists, modulations, textures and figurations all play a role in illuminating the text, in both the vocal and the piano writing. The Michelangelo Lieder were Wolf's last songs, written in March of 1897 as he was approaching the onset of dementia from the syphilitic infection that later killed him. In their bare harmony, declamatory style and absence of melodic lines, these songs show the composer's single-minded intent to concentrate on the essence of the words to the exclusion of all else. The texts are three sonnets (in Walter Robert-Tornow's German translation) of the famous painter, sculptor and architect Michelangelo Buonarroti (1475-1564), written when he was an old man reflecting pessimistically on life. In the first, the poet thinks back to the days when he was young and unknown. The second is an observation on the ephemeral nature of all earthly things, and the third a memory of lost love.
Although Robert Schumann wrote less than half as many songs as Schubert, his achievement is hardly less impressive, for most of them were composed in a single year, 1840, the year of his marriage to Clara Wieck. Schumann's wedding present to Clara was the collection of 26 songs entitled Myrthen (myrtles, the flowers traditionally associated with weddings). No. 15 of this collection is the strangely despondent "Aus den hebräischen Gesängen" (From Hebrew Melodies), set to words by Lord Byron in German translation. Muttertraum" (Mother's Dream), set to words of Hans Christian Andersen, paints a consoling picture of a mother gazing fondly at her infant son while outside ravens lurk. They look forward to feasting on his corpse hanging from the gallows, as they know the child will grow up to be a criminal. Gruesome imagery is found also in Der "Schatzgräber" (The Treasure-seeker), a magnificent and graphically realistic setting of Joseph von Eichendorff's morality tale of a man obsessively seeking buried treasure and finally being buried himself. A different kind of desperation pervades "Melancholie," a song of unrequited love.
The three songs of Franz Schubert on Eric Owens' recital all deal with epic subjects of classical mythology, carry dark messages, and were composed by a young man still in his early twenties. "Prometheus," with its frequent changes of texture, tempo and mood, and with its essential instrumental component, is more an operatic scene than a mere song. "We may all be made of Promethean clay, but only genius can be fired to produce a work as extraordinary and highly-colored as this," writes pianist Graham Johnson. "Fahrt zum Hades" (Journey to Hades) is another impressive setting, this one to a description of a despairing man's crossing of the River Styx and his last glimpse of earthly beauties. The poem by Schubert's friend Johann Mayrhofer inspired the composer to create what John Reed calls "a dramatic aria of solemn grandeur, tragic in tone and classical in its combination of deep feeling and formal restraint." In "Gruppe aus dem Tartarus" (Scene from Tartarus) we find a viscerally powerful song that none other than Dietrich Fischer-Dieskau claimed can leave a listener "stunned and terrified." Set to a passage from Schiller, its text alone is frightening enough, but underscored by Schubert's chromatic, discordant music, this through-composed song in several linked sections takes on colossal proportions.
The majority of Claude Debussy's 85 known, authenticated songs are early works, composed between 1880 and 1892. So too are the three we hear tonight. "Beau soir" was his second song to be published, yet, as Barbara Meister notes, "it is already the work of a master. From the very first measure one is intrigued by the rhythmic pattern …" There are numerous harmonic felicities as well. Despite the song's title (Beautiful evening), the message of Paul Bourget's poem is that happiness turns to sorrow, life leads to death. "Fleur des blés (Wheat flower) immediately followed "Beau soir," but whereas in the earlier song the piano had essentially an accompanying role, now it is nearly an equal partner with the voice. André Girod's poem invites images of pastoral loveliness, which are compared to features of the poet's beloved. "L'Âme evaporée (The evanescent soul), another Bourget setting, is the first of two Romances published in 1891. Meister calls it "really a perfect duet for the two performers." For the most part each has his or her own part, but at the song's climax their lines join.
Cervantes' picaresque novel Don Quixote, which recounts the adventures of the legendary "knight of the sorrowful countenance," has inspired no end of musical compositions. Maurice Ravel's contribution to this literature took the form of three short songs that Don Quixote addresses in homage to his ladylove Dulcinea. Composed in 1932, it was his last work. Ravel had already proven himself a master at composing music to Spanish subjects (L'heure espagnole, Rapsodie espagnole, Boléro, Alborada del gracioso). The first song is a highly fanciful Chanson romanesque, in which Don Quixote offers to fulfill whatever whimsical requests Dulcinea may present. It is set to the meter of the Spanish guajira, which alternates between 6/8 and 3/4. The second is a prayer at the shrine of the Madonna, set to the 5/4 meter of the Basque zortzico. Finally comes a drinking song in the manner of an Aragonese jota. The first performance was given by baritone Martial Singher in Paris on December 1, 1934.
During his Paris sojourn of 1839-1841, Richard Wagner composed half a dozen songs to French texts as part of his effort to become better known there. He hoped the popular singers of the day would add them to their repertories, but, as musicologist Werner Breig informs us, "the songs did not meet with much success at the time, perhaps because they were too complicated for the function they were supposed to serve." For "Les deux Grenadiers," Wagner used a translation by François Adolphe Loeve-Veimar of Heinrich Heine's original ballad in German. Two of Napoleon's troops are en route home from the disastrous Russian campaign. They mourn the capture of their beloved Emperor. One wants only to get back to his family, the other wishes for the comfort of the grave on French soil. To the sounds of the Marseillaise, the latter imagines his heroic deeds in defense of Napoleon.