Subscription Packages for the 2017-2018 Season are now on sale! Early Bird pricing is currently in effect: subscribe today and save up to 30% over single ticket prices! The Early Bird deadline is Friday, May 19 at 5pm.
Download our 2017-2018 Season brochure and order form.
Purchase 2017-2018 Subscription Packages online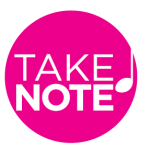 Super Classic and Build-Your-Own subscriptions are not available to purchase online. Please call the VRS office at 604-602-0363 to purchase over the phone. Or download our order form.
Build-Your-Own Subscription
Choose 5 concerts or more from any of the Peak Performances Series, Next Generation Series, Classic Afternoons Series and save up to 20% over single ticket prices. This subscription is not available online. Call our box office at 604-602-0363 to subscribe.