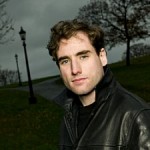 Our 32nd season opened this past Sunday with the Russian-born, Israeli-based pianist Boris Giltburg. He may be young (27 years), and he may not be a household name, but he left no doubt he is an artist to watch.
The buzz in the lobby at intermission was great: one woman described to me his 'magic fingers' and the beauty of the tone Boris summoned from the piano. No bashing here.
Boris's program avoided the crowd-pleasing, bravura works that are often the mainstay of the recital stage, but his repertoire of Prokofiev, Bartok, Franck and Liszt still would have tested the mettle of any pianist. For me, what really set his playing apart were the breathtaking, gossamer pianissimos (if you attended the performance, think of the slow movement of the Prokofiev Sonata). Anyone who has played an instrument knows, it is one thing to make a loud sound, it is entirely different to produce the quietest tones and still have your instrument 'speak' with clarion tones.
Boris was charming and gracious in the question-and-answer session that followed his performance. It made the afternoon all that more special to have a glimpse into Boris's life as a touring musician and his insight into his artistic choices.
Thank you Boris – it was a great way to begin the season!
We would love to hear what you have to say about our opening recital. You can leave your comments here.
Paul Gravett
Executive Director
PS  Boris graced us with two encores: the Rachmaninoff arrangement of Kreisler's Liebesleid, and the Prelude in C sharp minor, again by Rachmaninoff.