NOTICE OF THE ANNUAL GENERAL MEETING OF MEMBERS OF THE VANCOUVER RECITAL SOCIETY (the "Society").
The Board of Directors of the Society hereby gives notice that the Annual General Meeting of the Society will be held at the Vancouver Playhouse Theatre, (Salon A), British Columbia, on the 23rd day of February, 2020 at 1:15pm for the following purposes:
To receive the report of the directors to the members.
To receive the financial statements of the Society for the period ended August 31, 2019, and the auditor's report thereon.
To appoint an auditor for the Society for the ensuing year.
To elect directors of the Society to hold office until the conclusion of the next annual general meeting of the Society.
To transact such other business as may properly come before the meeting.
Dated: February 3, 2020.
By order of the Board of Directors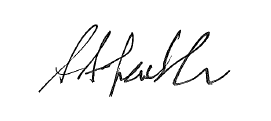 Stephen Schachter, President
Following the business of the meeting, Leila Getz, C.M., O.B.C., D.F.A., Founder & Artistic Director, will announce the artists appearing on the series as part of the 2020-2021 Season.
Materials for the meeting can be found using the links below:
Minutes of the 2019 AGM (fiscal year ended August 31, 2018)
Audited Financial Statements (for the year ended, August 31, 2019)
Biography of Casey Ching, who stands for election to the Board of Directors for the coming year