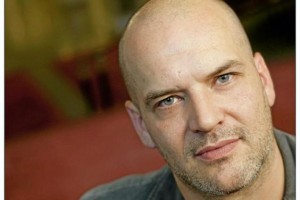 Thank you for taking time out of your busy schedule. How did the New Year start for you?
The New Year started with a Messiah concert in Zurich and then 5 days skiing with the kids and friends in Vorarlberg. That's a very good start! 
Who are the great influences in your life and in your music?
In my life the influences are too many and too complex to mention. However, in music the dominant influences would be (conductor) Nikolaus Harnoncourt and (Dutch bass-baritone) Robert Holl. They are the ones I consider to be masters.
You are well known for your performances of music by Schubert and Schumann. What does this music mean to you as an artist?
In Schubert and Schumann I find the union of poetry and music very strongly to be a language I understand and speak.
Your Vancouver program is built around the poetry of Heinrich Heine, as set to music by Schubert and Schumann. For you, are music and poetry equal partners, or do you consider poetry first when putting together a program, as seems to be the case for your Vancouver recital?
When I put programs together, most of the time I read the poetry first.
Many in your Vancouver audience likely will hear you for the first time. For those who do not familiar with your singing, how would you describe your performances and concert experiences? (or: for those who are not familiar with your singing, what is the one most important experience you wish to convey through your performance?)
I do not know exactly what I am going to do in my recitals. The interesting thing for me is to be open and sensitive enough to take the inspiration of the moment, and tell a story or a feeling as if it was for the first time. So it sometimes ends up being pretty much freestyle in proportion to the discipline.  
For you, what is the role of the piano and the pianist in German art song? Does working with different pianists influence your interpretations and performances?
I see the singer and accompanist as equal partners. I even consider myself the accompanist to the pianist. Each and every pianist brings their own individual influence to the recital. Also, the same pianist will bring new or different ideas on different days. It is like playing ping pong – one serves and, if lucky, someone plays back!
What can you tell us about your collaboration with Roger Vignoles, your pianist for the Vancouver recital?
Roger is one of the greatest accompanists in the world, and he's also my friend. He is a fantastic pianist and musician with enormous experience and flexibility, and he is always open for something new. It doesn't get much better really.  
What is the concert experience like for you, as the performer?
Having the freedom to express myself to an audience, and to be myself in the context of a recital performance. I consider it to be a great privilege. I always discover some place I have not been before.
You are much in demand, and no doubt you travel a lot and often alone. How do you manage to find a balance between the demands on your professional life and your personal life?
One tries! I have a smart wife and a smart manager, that helps a lot.
What are your concert highlights in 2012?
Ask me that in 2013… it could be vancouver!
Thank you for participating in our interview. We are very much looking forward to hearing you in Vancouver on February 19, 2012.
Florian Boesch will perform with pianist Roger Vignoles at The Chan Centre for the Performing Arts on Sunday, February 19 at 3pm.