POP OUT PERFORMANCE
Musical America's Musician of the Year 2017, Yuja Wang's prodigious talent has taken her around the globe and then some. She recently appeared at the Kennedy Center's Honors Gala in Washington, D.C. and the Israel Philharmonic's 80th Anniversary Celebration. It has been 8 years and a career "explosion" since Yuja's last performance in Vancouver. You won't want to miss her auspicious return!
LIGETI, SCRIABIN, RACHMANINOFF & PROKOFIEV
"Marvels of technical display no longer come as a surprise from Ms. Wang. But what truly amazed here was her touch at the start, as plush and lovely as I have ever heard from a pianist" — The New York Times
VRS Subscribers enjoy priority access and save up to 20% on single tickets.
Concert sponsor: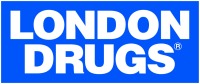 Supported by:

Additional support:
We acknowledge the financial support of the Province
of British Columbia