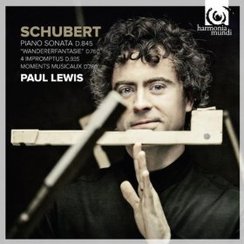 In celebration of Paul Lewis' upcoming concert and us nearing the close of our #VRSchubert campaign, we are running a Twitter contest to WIN a copy of Paul Lewis' latest album – Schubert Piano Works. Send a out a comment into the Twitosphere with the hash tag #VRSchubert and at tag @vanrecital between October 21 and 23 and you could win!
---
SPECIAL TICKET OFFER! As part of the #VRSchubert campaign we're offering a 25% discount* on Paul Lewis tickets. CLICK HERE TO PURCHASE or call the VRS box office at 604-602-0363. Use code TWEET when ordering.
VRScubert: In anticipation and celebration of Paul Lewis' performance of the Late Schubert Sonatas on October Tuesday, October 23, the VRS is embarking on 23 days of tweets, Facebook and blog posts about the life and work of Franz Schubert and the celebrated interpreter of his music.
Follow us daily on Twitter with the hashtag #VRSchubert, visit facebook.com/vancouverrecitalsociety, or check back in with us each day at vanrecital.com/blog.
* Discount on A, B, C, D price sections only and cannot be combined with other offers.