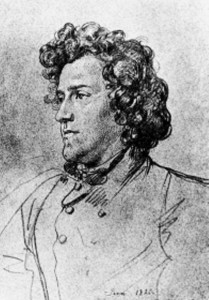 During the early 1820s, Schubert was part of a close-knit circle of artists and students who had social gatherings that became known as "Schubertiaden". The tight circle of friends with which Schubert surrounded himself was dealt a blow in early 1820. Schubert and four of his friends were arrested by the Austrian police, who (in the aftermath of the French Revolution and Napoleonic Wars) were on their guard against revolutionary activities and suspicious of any gathering of youth or students.
One of Schubert's friends, Johann Senn, was put on trial, imprisoned for over a year, and then permanently forbidden to enter Vienna. The other four, including Schubert, were "severely reprimanded", in part for "inveighing against [officials] with insulting and opprobrious language". While Schubert never saw Senn again, he did set some of his poems, "Selige Welt" and "Schwanengesang", to music.
---
SPECIAL TICKET OFFER! As part of the #VRSchubert campaign we're offering a 25% discount* on Paul Lewis tickets. CLICK HERE TO PURCHASE or call the VRS box office at 604-602-0363. Use code TWEET when ordering.
VRScubert: In anticipation and celebration of Paul Lewis' performance of the Late Schubert Sonatas on October Tuesday, October 23, the VRS is embarking on 23 days of tweets, Facebook and blog posts about the life and work of Franz Schubert and the celebrated interpreter of his music.
Follow us daily on Twitter with the hashtag #VRSchubert, visit facebook.com/vancouverrecitalsociety, or check back in with us each day at vanrecital.com/blog.
* Discount on A, B, C, D price sections only and cannot be combined with other offers.