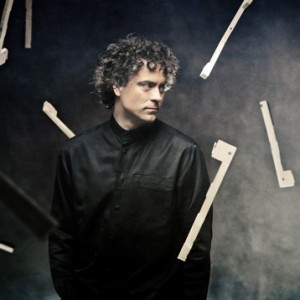 In anticipation and celebration of Paul Lewis' performance of the Late Schubert Sonatas on October Tuesday, October 23, the VRS is embarking on 23 days of tweets, Facebook and blog posts about the life and work of Franz Schubert and this celebrated interpreter of his music.
Follow us daily on Twitter with the hashtag #VRSchubert, visit facebook.com/vancouverrecitalsociety, or check back in with us each day at vanrecital.com/tag/vrschubert/.
---
Paul Lewis has been described by Gramophone Magazine as "arguably the finest Schubert interpreter of his generation." Modest as he is, here is the artist's perspective on performing music by Franz Schubert:
"This is the music I love, and my hope is that the people who come and hear it can love it too. That the experience will be long-lasting – and if it is, it will be because of Schubert." – Paul Lewis
---
Spread the word and save: if you re-tweet or re-post any of our VRSchubert posts, you have the opportunity to save 25% on regularly priced tickets. Call our box office to reserve your tickets: 604-602-0363.
Small print: discount on A, B, C, D price section not to be combined with other offers.