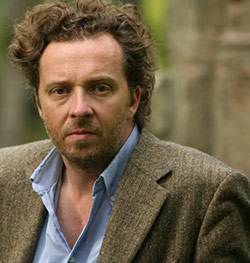 Christian Gerhaher on the origins on German Lied (song):
The German Lied was born into quite special circumstances. The composer found himself creating something with no pre-existing format, which in practical performance terms was restricted to a quite intimate situation, which will later become the famous Schubertiade. That means it had a more social than an artistic significance.
On performing:
I mostly perform German language songs, and in doing so have developed an idea of combining the expression of pronounced text and sung music into a personal, meaningful sound.
On favourite composers:
Schubert, Schumann and Mahler – all three in general for their faithful way of combining music and text in an authentic synthesis – all of them in a personal way.
Schubert was not only the great founder of the Lied as a musical category. He displayed in his large oeuvre an immense variety of micro-styles, all deriving from a true and honest attempt to execute the intuition that Schubert seems to have derived from reading a poem. A very special miracle that I notice constantly throughout his multi-faceted oeuvre is that Schubert treats very good poems with the greatest distinction and delicacy. He does not seem to add too much new or of his own to a perfect poem. On the other hand, he really seems to be able to ennoble weak poems, of which he set not a few.
Schumann is my personal favourite (not only as a song composer). Performing his works I like especially his trend-setting innovation of giving at least equal weight to the piano part. I also admire, as I do with Hugo Wolf, his highly delicate and quality-conscious selection of texts. I admire and feel touched by his radical artistic genius.
On Deitrich Fischer-Dieskau:
Dietrich Fischer-Dieskau, in my view, established Lieder-singing as a kind of vocal chamber music. This achievement should not be underestimated (I think this maybe was one of his main merits). The history of Lieder performances reveals an always strongly private and emotional orientation. I would even say that such an approach to singing and interpreting this literature leads to the danger of group sentimentality,
Fischer-Dieskau's method was, first of all, to take the composer's intentions seriously. He dispensed, for example, with the tendency to select particular pieces from an entire song-cycle. Secondly, he sang this literature with a well-known, superb technique that combined perfect pronunciation with a helpful, bright voice-colour.
On influential singers:
[Of course,] Dietrich Fischer-Dieskau. There was another Lieder singer. His work and not only for me, is a true, dear treasure. Fritz Wunderlich was a wonderful singer. He was and is an inspiration for singers many and varied. His timbre is a perfect example of how much imagination and will are sable to influence the quality and aesthetic value of singing.